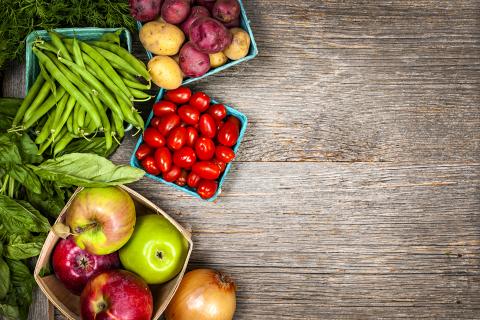 The Cultural Strategies Council is honored to deepen its work with the Kresge Foundation and Learning for Action to evaluate the "FreshLo Initiative" – "Fresh, Local & Equitable: Food as a Creative Platform for Neighborhood Revitalization". 
A joint effort of the Foundation's  Arts & Culture Program and Health Program, FreshLo is unprecedentedppraoch  to strengthening economic vitality, cultural expression and  health in low-income communities with $2 million in grant funding distributed  to 23 organization across the country. Kresge is the first national funder to intentionally and equitably integrate food, art and  community to drive neighborhood revitalization at this scale. FreshLo embodies The Kresge Foundation's philosophy that catalytic change to improve opportunity for low-income persons in America's cities requires a multi-layered approach – not simply one program or sector working alone. By avoiding prescriptive solutions, Kresge has intentionally sought to encourage an expansive, unique and creative suite of proposals through the FreshLo initiative.
The grants will support project management, partnership development, community engagement, strategic communications, policy development and other activities directly related to successful outcomes.
Grantee organizations include:
Asian Economic Development Association,  Saint Paul, MN
Athens Land Trust,  Athens, GA
Binghampton Development Corporation, Memphis, TN
Center for Great Neighborhoods of Covington,  Covington, KY
City of Pittsfield, Pittsfield, MA
City of Providence, Providence, RI

Cooperative Community of New West Jackson,  Jackson, MS

Dream of Wild Health,  Minneapolis, MN
Elijah's Promise, New Brunswick, NJ
Environmental Health Watch,  Cleveland, OH
Focus: HOPE, Detroit, MI
Fresno Metro Ministry, Fresno, CA
Green Opportunities,  Asheville, NC
Inner-City Muslim Action Network, Chicago, IL
La Mujer Obrera, El Paso, TX
McComb-Veazey Neighborhood, Lafayette, LA
Montbello Organizing Committee, Denver, CO
Omaha Economic Development Corporation, Omaha, NE
Partnership for Community Action,  Albuquerque, NM
Placeful Company, Inc.,  New York, NY
Planting Justice,  Oakland, CA
Rainier Beach Action Coalition,  Seattle, WA
RiverStone Health Foundation,  Billings, MT
Riverworks Development Corporation,  Milwaukee, WI
Sankofa Community Development Corporation,  New Orleans, LA
Sprout Urban Farms, Inc.,  Battle Creek, MI